Origin of Unique Hosts logged in to SDF from
In total there were 91.843 unique ip's from which users connected to SDF.
They originated from 142 different countries! (There are 192 UN member states.)
Sampling over a 60 day period (June-July 2006).
There were 16.614 active users during the period, so on average 5 different ip's per user over 2 months time.
A graph of the non-country tld's can bee seen at the bottom of the page.
2003 stats for sdf(-eu) are also still available.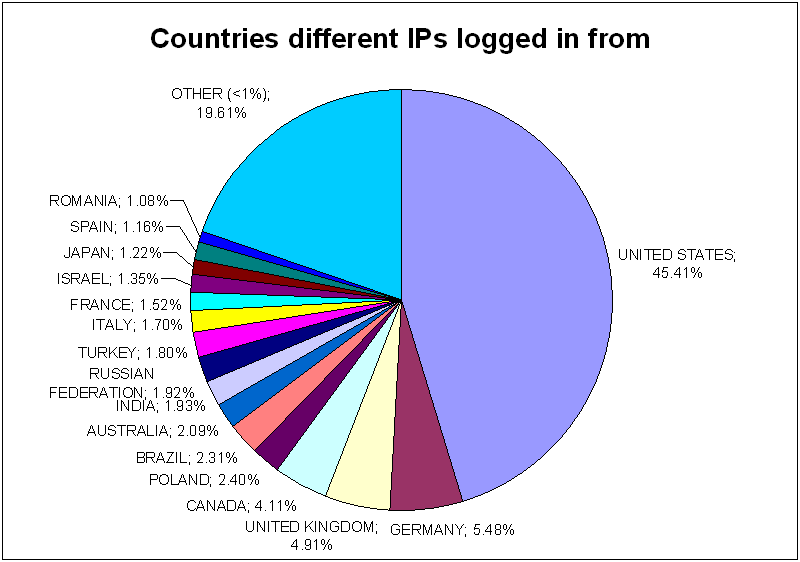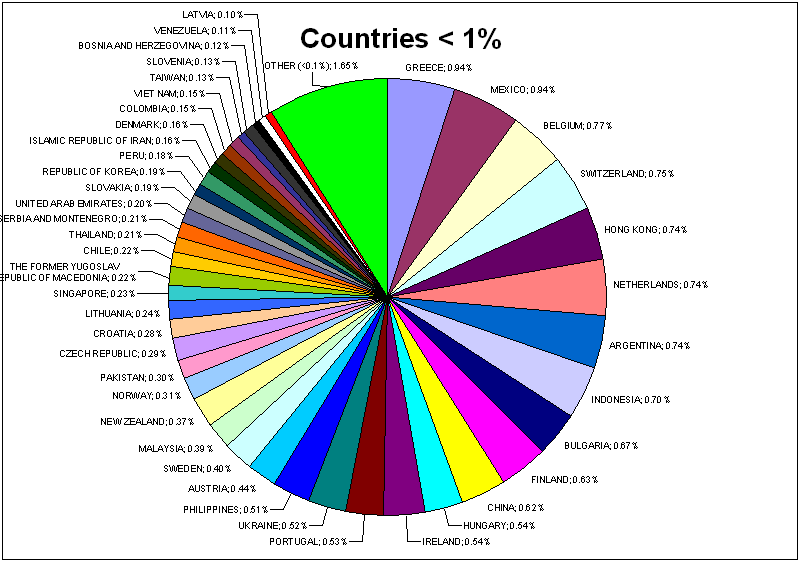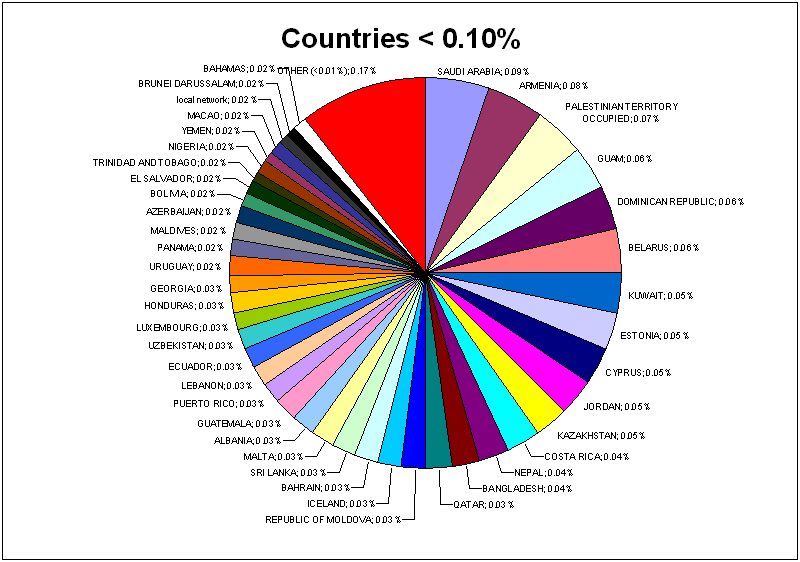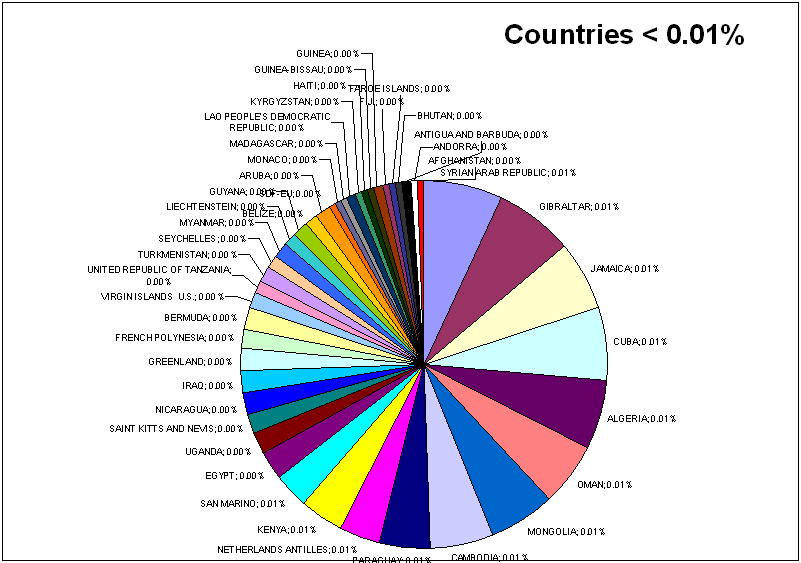 Non-country .TLD stats
Of those unique ip's, 49991 resolved with a non-country tld.
The distribution of those is seen below.